The Goals
LeadMD launched its initial rock-and-roll-themed content piece, Monsters of Funnel, in 2015. Based on its success, the company created a follow-up campaign — Monsters of Funnel II: Back 2 Stack — with a new list of "monster influencers."

The piece was designed to engage and educate the company's target audience of mid- to enterprise-level companies and convert them to clients, once again using the rock theme, corralling the "band," aka marketing industry influencers, to talk about the marketing tech stack.

The Assets
A teaser countdown page at monstersoffunnel.com was designed to pique interest before the E-book launched. A 90-plus-page E-book anchored its gated content. The campaign also included numerous videos and blog posts by each thought leader. The rock theme was consistent throughout the assets, using imagery that included the Rolling Stones iconic tongue logo to listing thought leaders as "band members" to fonts and colors that conveyed its edginess. Thought leaders included Justin Gray, CEO & Founder at LeadMD, Heidi Bullock, Senior Director of Marketing at Marketo and Jon Miller, Co-Founder & CEO of Engagio.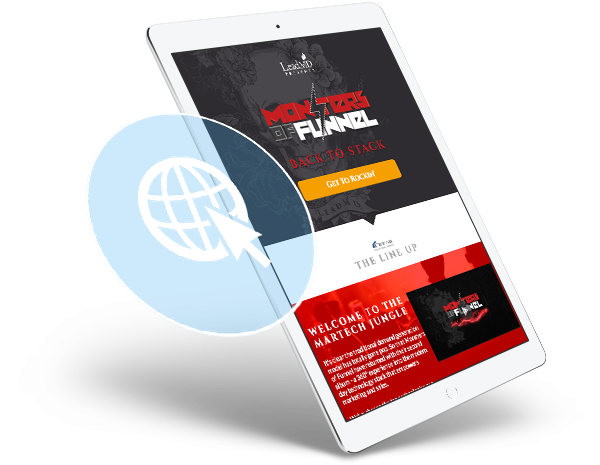 The Results
Monsters of Funnel: Back 2 Stack was a hit. According to LeadMD, the asset — which cost $5,200 to produce — was downloaded 12,154 times. Company representatives also revealed that it influenced $267,400 in pipeline, while total won pipeline was $167,200, for a final ROI calculation of more than 4,000%.

Lessons Learned
In addition to low production costs, a "reunion tour" of a popular, well-performing campaign theme can create a new hit for your marketing team.