The Goals
Businesses and banks rely on Bottomline Technologies for domestic and international payments, effective cash management tools, automated workflows for payment processing and bill review and state of the art fraud detection, behavioral analytics and regulatory compliance. Bottomline Technologies wanted to create a foundational, lead-generating asset that could be reused and curated for different initiatives.

The Assets
Bottomline Technologies' marketing programs team partnered with Content4Demand to develop the white paper, 5 Myths of Online Account Opening. The asset would be used across channels to generate leads for the core product offering within the digital banking line of business. The content became a source for multiple assets and programs, including a thought leadership webinar featuring a customer speaker; a short-form, thought leadership asset featured on BankNews' "Learning Points" and a featured asset in the BankNews monthly newsletter. All assets were promoted via email and content syndication.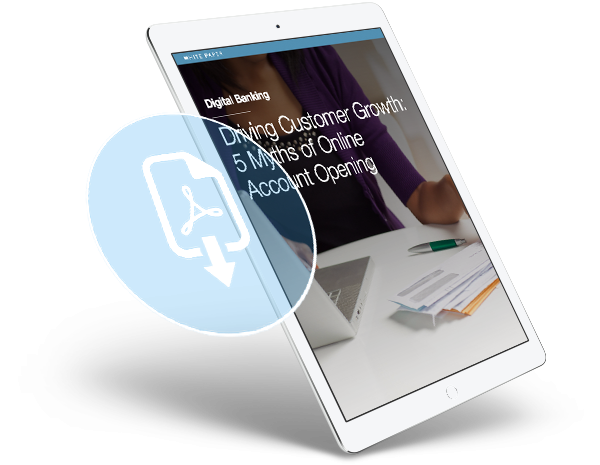 The Results
Bottomline Technologies took a multi-touch approach to content promotion:

→ The white paper was featured in an email send to its customer base, which drove 7% of fiscal year's unique inquiries and influenced 19.3% of active opportunities.

→ BankNews featured the whitepaper in a digital newsletter that drove over 10,000 impressions, and the asset was also featured on American Banker syndicated sites and generated 50 net-new leads.

→ Bottomline Technologies tracked activity from BankNews emails promoting the webinar. In one day, Bottomline website traffic for the webinar spiked with 100+ impressions (average being 20); 90% of the impressions were net new contacts.

→ Bottomline Technologies partnered with BankNews to feature a truncated version of their "Learning Points" article, which ultimately drove 10X the views of the other four sponsored articles.



Lessons Learned
Engage with reputable third-party sources and publications to amplify your content's key messaging points, takeaways and best practices. Byline articles and unique thought leadership will establish your brand's positioning of an industry expert.